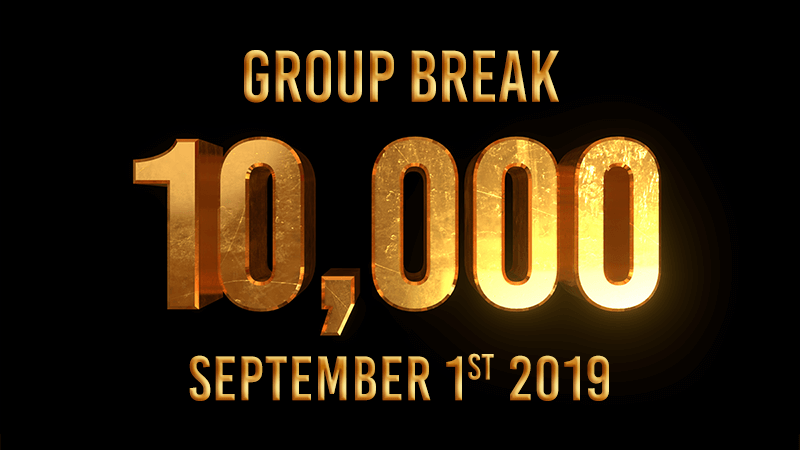 Introducing the largest group break in CloutsnChara history.
Group Break 10,000 has been 11 years in the making and we are making sure not to disappoint, with over 100 boxes being broken and 90 massive prizes to be won!
Be a part of CNC history!
Join Group Break 10,000 here! (Spots open at 10 PM EST)
Group break 10,000 will be held Sunday
September 1, 2019
at
6:30 PM EST
!
This MASSIVE break includes 100 individual boxes including all of your high end favourites, with 30 of those boxes being Cup!
In addition to being a part of this massive break, every member will win 3 MASSIVE prizes! Prizes will include autographed items of Auston Matthews, Mitch Marner, Patrik Laine and many other past and present NHL stars!