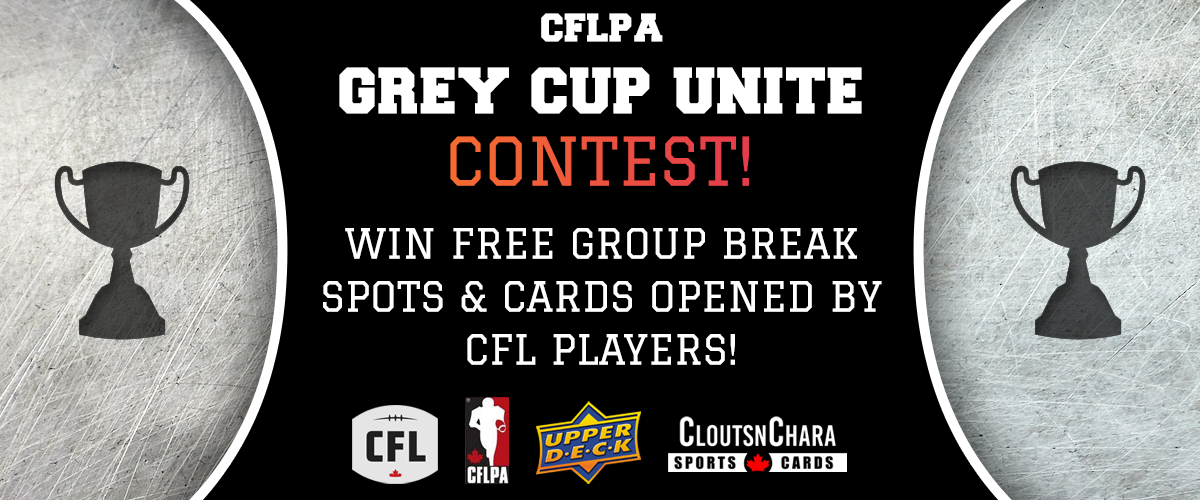 ENTER for the chance to win a FREE SPOT in a Group Break of 2020 Upper Deck CFL
AND
A chance to win FREE CARDS from boxes opened by CFL players!
*Break will be happening on Nov 21st, winners will be contacted on Nov 20th by email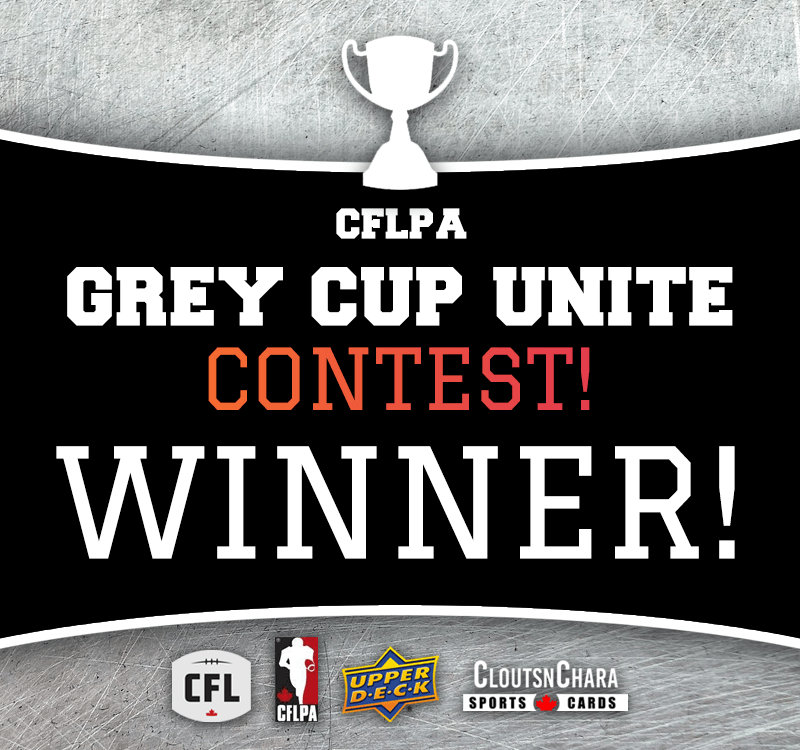 The contest has ended!
Check your email to see if you've won!
What is a 'Group Break'?
In a group break, multiple people split the costs of the boxes (multiple boxes or a case of one type) in the break and then the hits are divided up amongst the people in the break (depending on what sports team that they get).
Terms & Conditions
How To Enter
To be eligible to win the prize as indicated, entrants must fill in the above form with their information and the winners will be randomly picked.
Eligibility
Anyone is eligible to enter the contest
Prizes
As indicated above, winners will receive a free spot in a group break for 2020 Upper Deck CFL Football. The prize given away in this contest is a spot in the break with no guarantee there will be hits for the team they receive in the break.
Notification
Only the winning participants will be notified by email and/or phone.
Claiming of Prizes
Cards will be shipped to the winners (if applicable) or they can be picked up at CloutsnChara Sports Cards located in Kitchener, Ontario, Canada.