COVID-19 safety measures have been put in place. Please follow instructions for the safe pickup of your items.
Please e-mail us at [email protected] or call 519-954-8278 if you have any questions!
Hours
(Regular hours, curbside pickup only)
Monday – Saturday 10AM – 6PM
Sunday 12PM – 5PM
NEW STORE PROCEDURES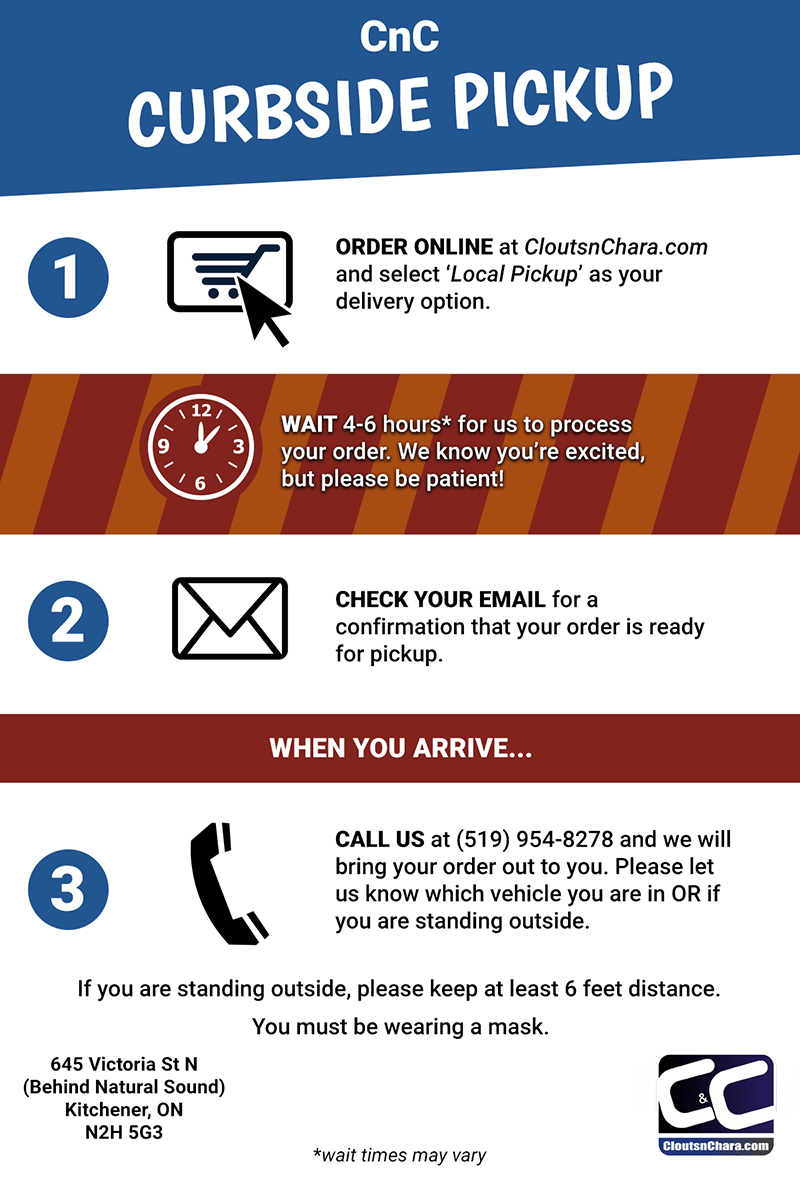 Our live stream on YouTube and our Group Breaks will continue to happen daily. We understand that during this time with a lot of people staying home for long periods, the need for entertainment is higher than ever.
With that in mind, we will be starting our live streams earlier Sunday – Friday at 7:15 pm EST and Saturdays will continue as usual at 2:15 pm EST.
We plan to remain on the same shipping schedule we currently use but please be aware that delays may happen.
Canada Post is still picking up on a regular basis. We will do everything we can to keep things running smoothly and on time but should there be any delays we will let you know on YouTube or by email.
If you wish to pick up your group break/online order in-store please call us at 519-954-8278. We will collect your items for you and you will be able to pick them up at the door.
We appreciate everyone's patience at this time. With everything going, on we feel it is our responsibility as a company to look out for the safety of our customers and our team. We hope to get back to regular operations and soon as it is safe to do so, but in the meantime we hope that you can all continue to enjoy the hobby with us.
As the novel Coronavirus (COVID-19) remains ever-changing, the health and well-being of our customers and employees has remained our top priority.
– The CNC Team