Due to concerns about COVID-19, Trader's Night has been cancelled for the month of September.
Please check back for updates on October and succeeding Trader's Nights.
We apologize for any inconvenience this may cause.
[#111] April 25th, 2020 (CANCELLED)
Come join CloutsnChara and fellow collectors from around Kitchener / Waterloo for Traders Night starting at 7pm
Last Saturday of every month we host a trading event at our store in Kitchener. Trader's Night is where collectors come to our store with their traders and trade/buy/sell with fellow collectors while watching sports on our 5 TV's and enjoy some FREE pizza. Any age groups are welcomed and any style of cards are welcomed like auto's, game used cards, rookie cards, inserts… (Hockey is the main sport).
Some trade nights we do special events for our members such as giveaway's, draws, and in-store group breaks.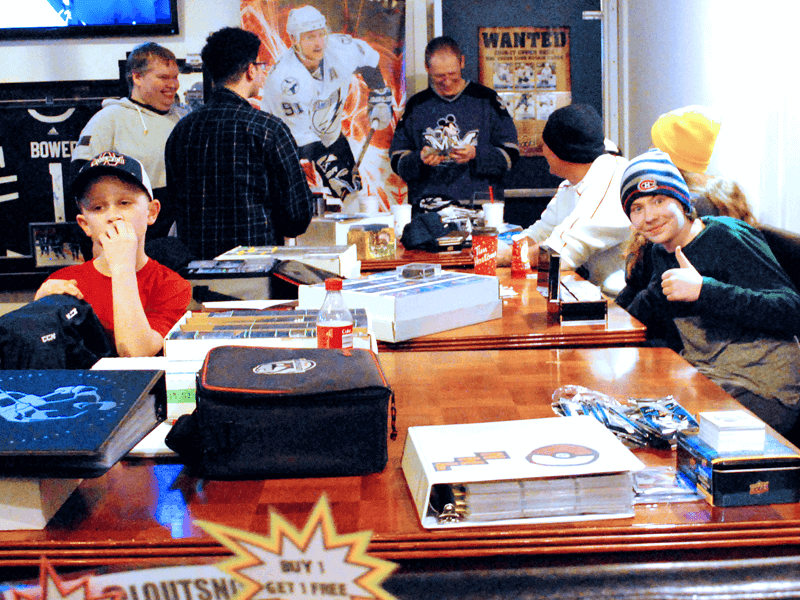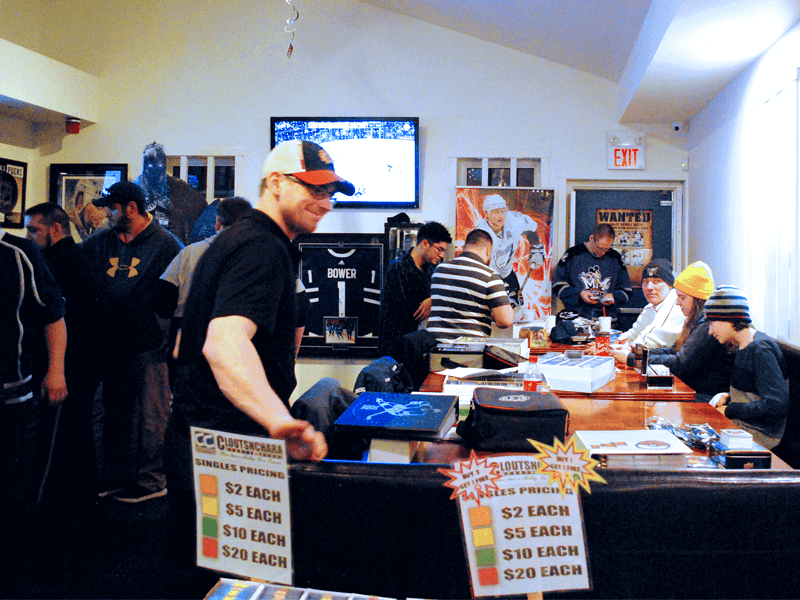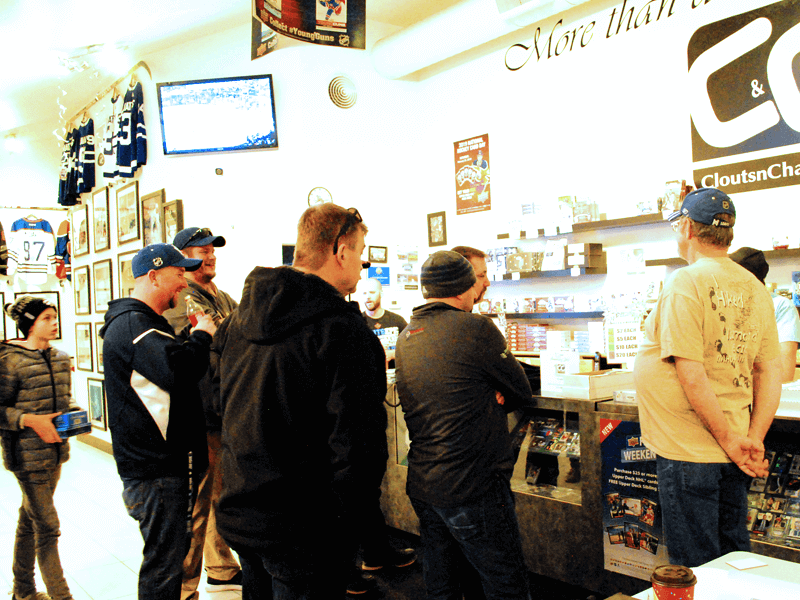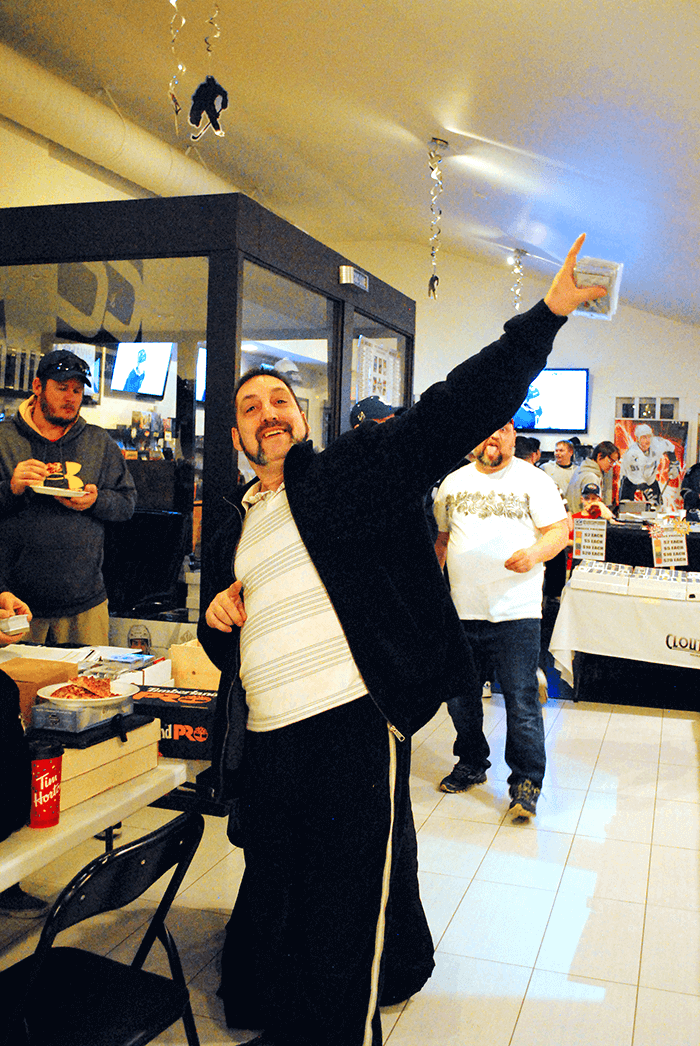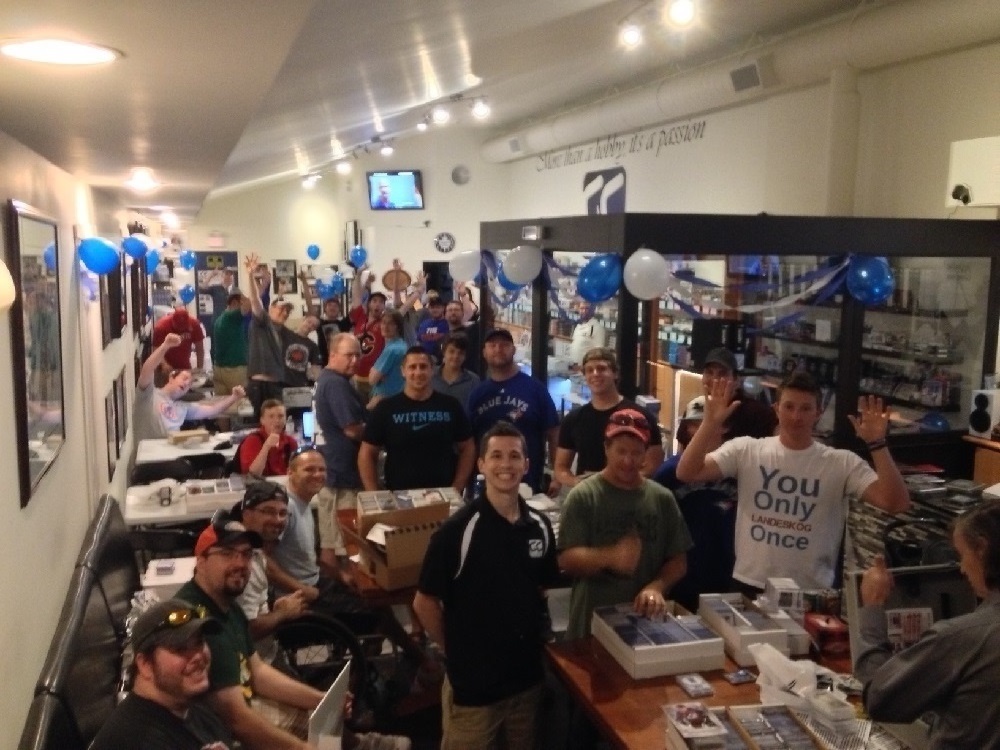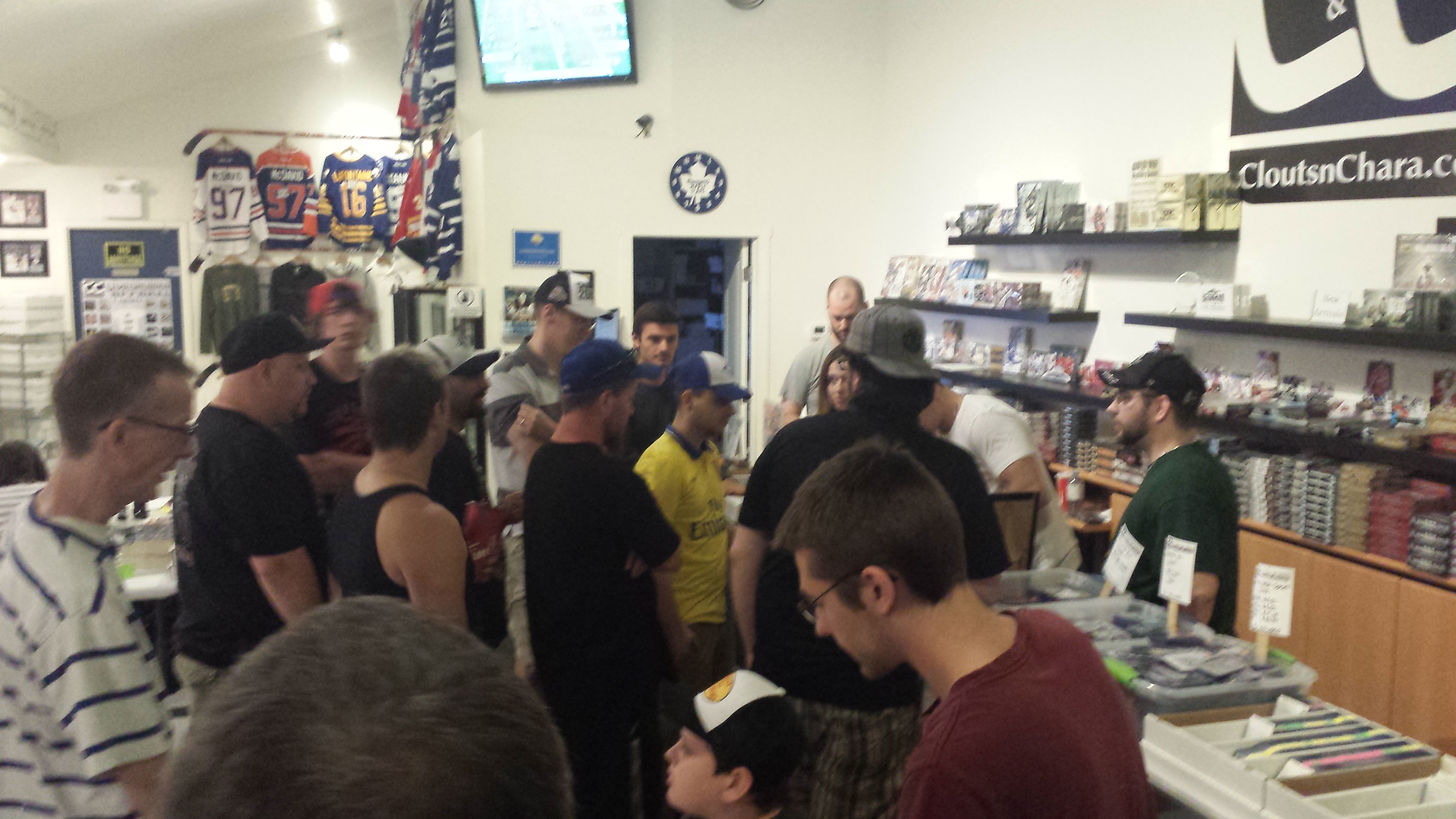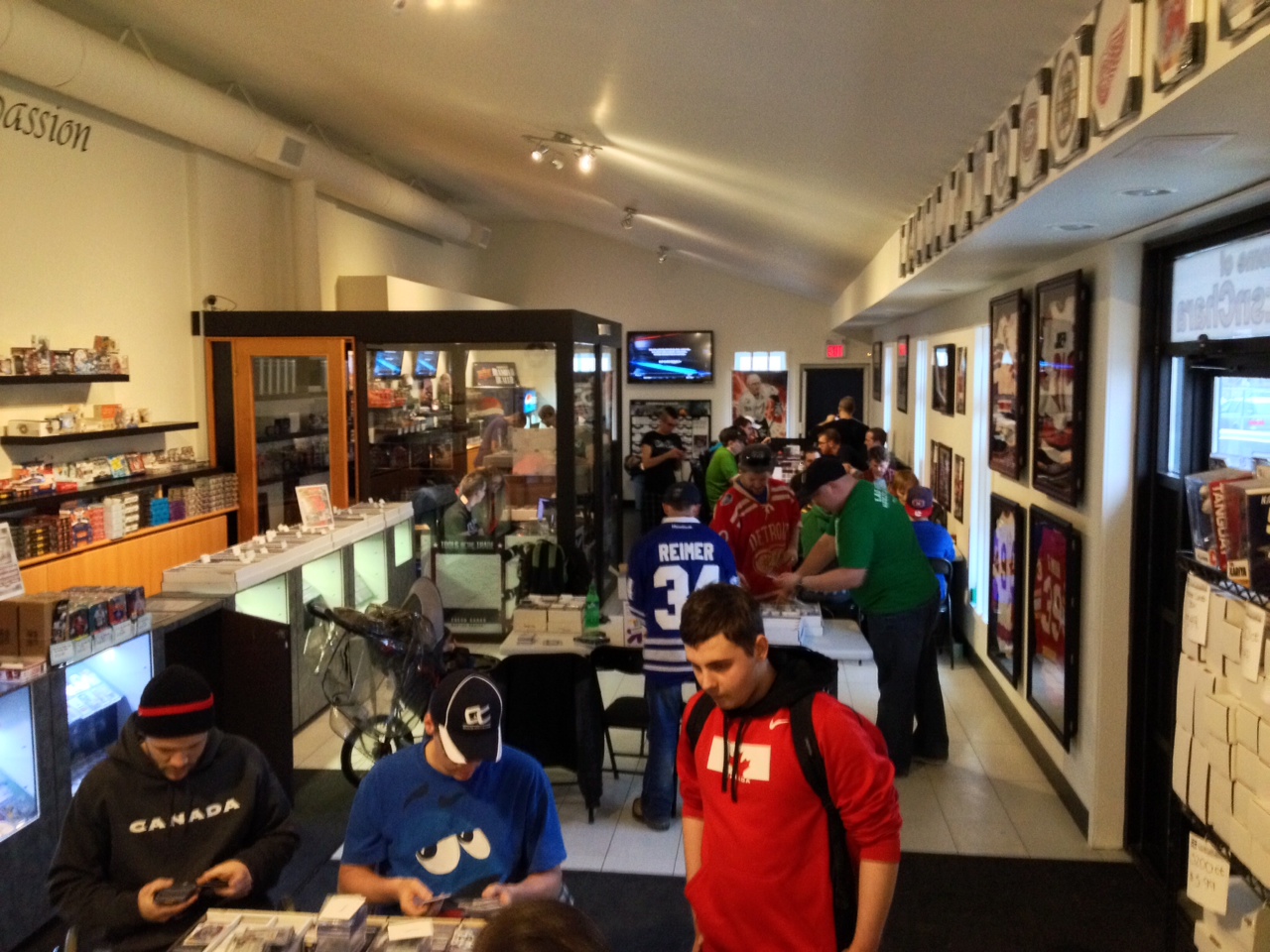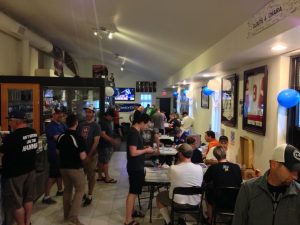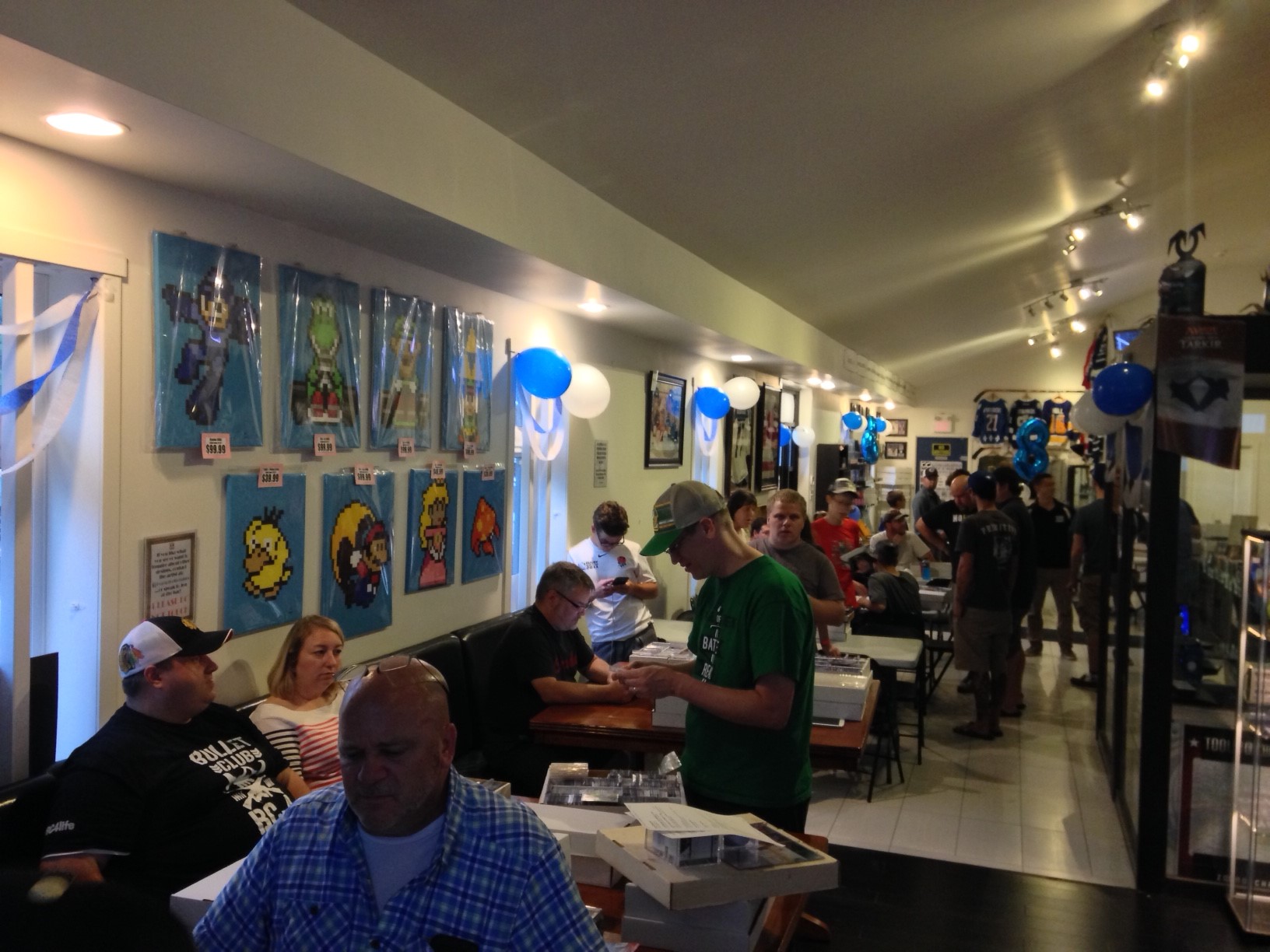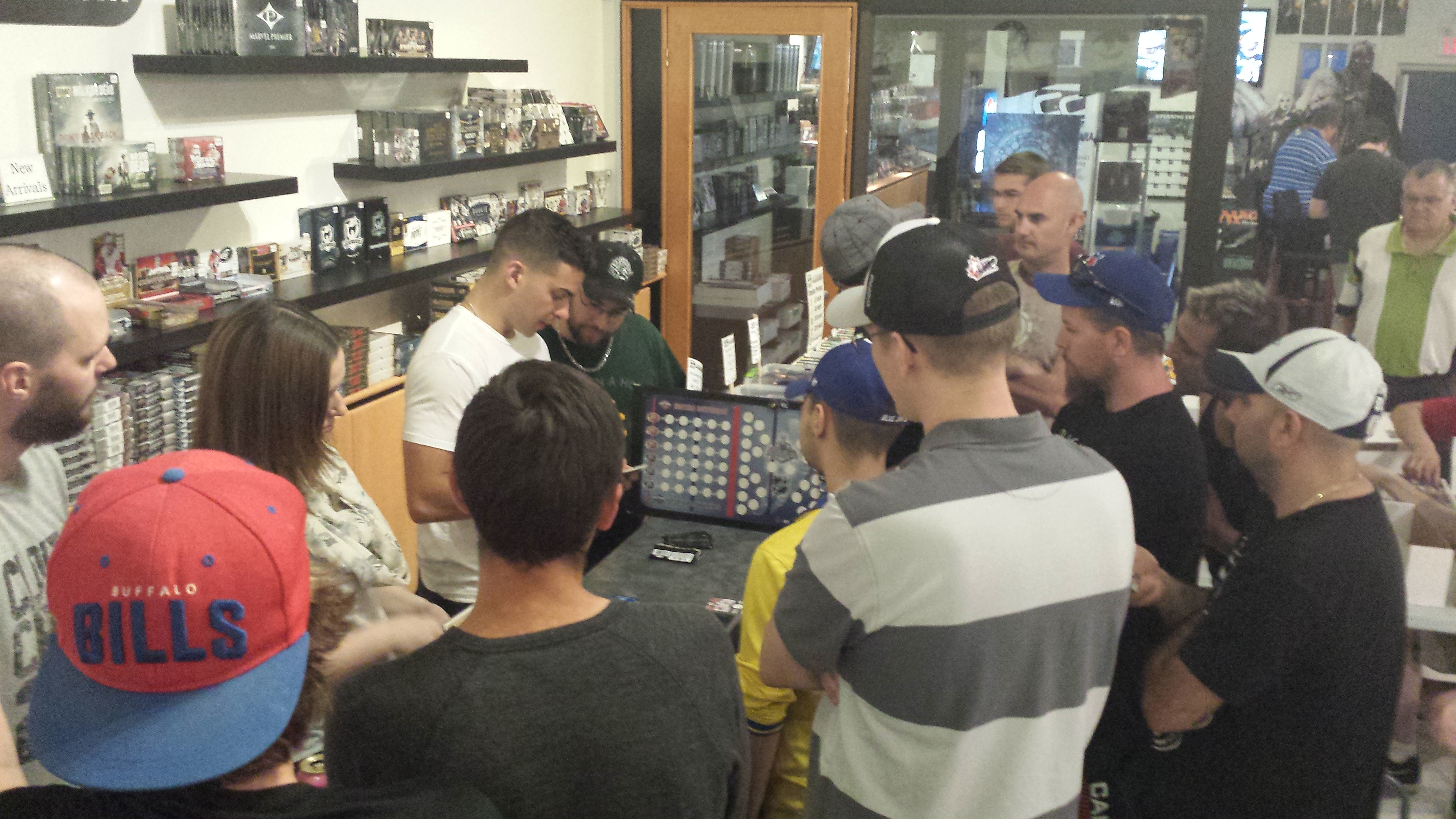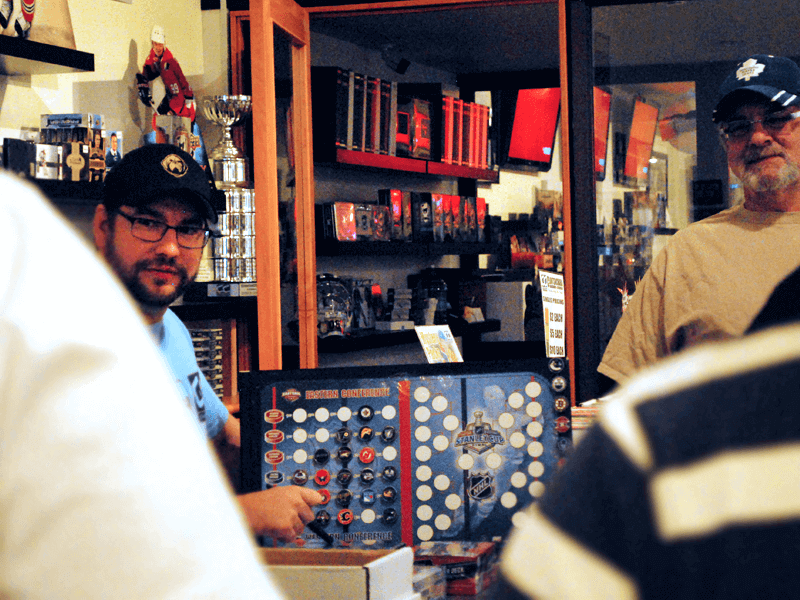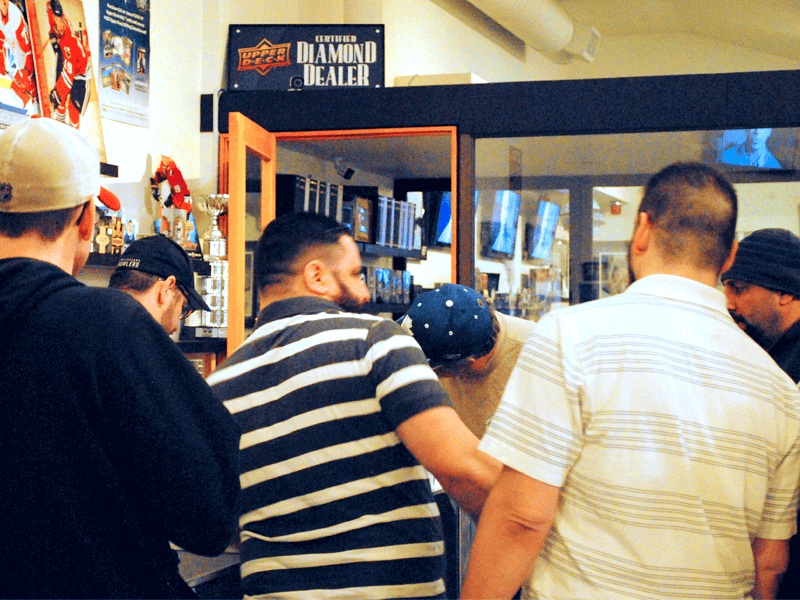 2020 Dates
June 27 (CANCELLED)

July 25 (CANCELLED)

August 29 (CANCELLED)

September 26 (CANCELLED)

October 24 (CANCELLED)

November 28 (CANCELLED)

December 26 (CANCELLED)
Previous Special Events
Johnny Bower Signing

Doug Gilmour Signing

Mitch Marner Signing
Over 100 Trade Nights hosted!
10+ years of business!
Over 6,000 members!