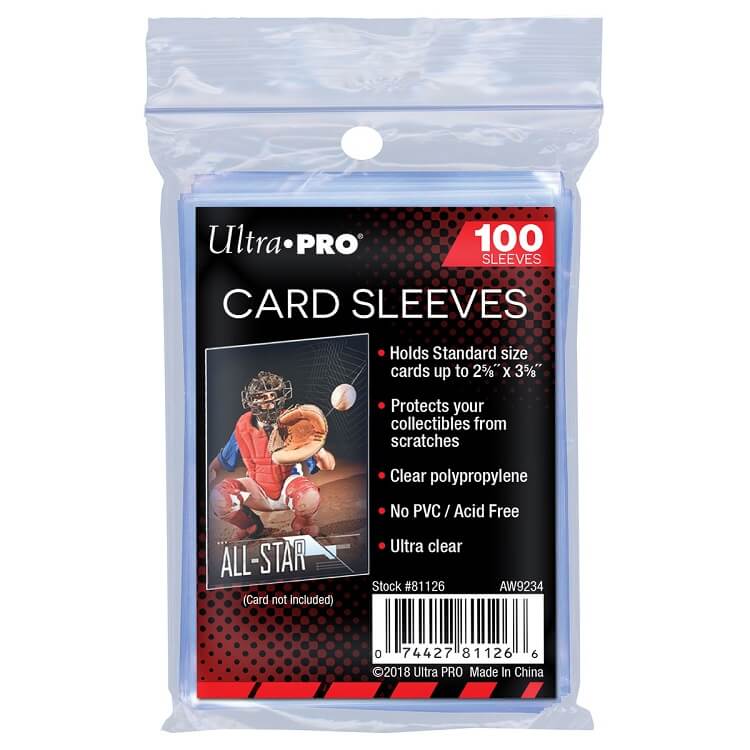 Soft Sleeves
Recommended for: Your favourite cards (up to 130pt), base cards
Browse Soft Sleeves
For basic protection, soft sleeves are a staple in a collector's inventory. Ultra Pro Soft Card Sleeves and Beckett Shield Soft Sleeves are great for no frills, everyday use and storage.
For those looking for a close fit (especially for toploaders), use Ultra Pro Premium Card Sleeves or KMC Perfect Fit Soft Sleeves.
For thicker cards up to 130pt, use Ultra Pro Card Sleeves for Thick Cards.
How to Store
From the top, open the pocket and slide your cards into the sleeve. Sleeves designed for a close fit may take a bit of patience to wiggle in.