If you are new to the world of group breaks, joining a break may feel very overwhelming, but it doesn't have to be!
Read below to join your very first CNC group break!
Watch a video tutorial on how to join a CNC Group Break!

The basic setup of a group break is that multiple people split the costs of the boxes (multiple boxes or a case of one type) in the break and then the hits are divided up amongst the people in the break (depending on what sports team that they get)
Group breaks can involve every product from Cup, Heroes and Prospects, Superlative, Dominion, Chrome, Ultimate, Series 1, O-Pee-Chee and more…..
It is a great alternative to buying a full case or box. For example, a tin of The Cup hockey can run you $500.00 whereas our 6 tin Cup case (value $3000) group break is $100 per spot.
Group Break FAQ
Important to Note
The base is not sent with the GB hits (Cup, Ultimate and most higher end products, the base will be sent).
We do have the option to send extra but it is at an additional cost. Cost depends on the number of cards and where you are located.
How to Join a Group Break
Before you start, you will need:

A CNC Account
With a valid email address

Create an Account


BROWSE
View Current Breaks
Head on over to our 'Group Breaks' page to view our current group breaks. The details of each break such as the type, date, and time will be in the description (near the bottom).
We offer many different types or 'styles' of group breaks, but the most common is Team Select. See below 'Group Break Types' to view the styles we currently offer!
View Break Types

CLAIM A SPOT
Once you've found a break that interests you, claim your spot by clicking 'Add to Cart'.
Please note that a timer will countdown for 5 minutes, and you have until then to complete the checkout process. This is to prevent people from holding spots indefinitely in their cart.


CHECKOUT
We offer several methods of payment through Credit Card, PayPal, or e-Transfer.
Once you have checked out, you will receive a confirmation email with your break details.
If paying through Credit Card or Payal…
You can input your credit card info on our site. Your card will be processed through PayPal even if you don't have an account. After the order goes through, you will be redirected back to CloutsnChara, where you will now see an overview of your order. If you are paying by PayPal, you will be redirected to PayPal and will have to log into your account to pay.
If paying through e-Transfer…
Select 'e-Transfer' as your method of payment and continue your checkout. You will have 1 hour to send your payment to [email protected]. Please put the Break # as well as your CnC username in the description of the e-Transfer.

Head on over to our YouTube channel at your break's scheduled date and time where we will be live!
If your break involves randoms, there will be roughly 5 minutes allocated to trade your team with other members (for higher-end breaks, more time may be allocated). If you are not live during the randoms, you can view the results on the page of the break you are in or watch it on YouTube as we record the whole live feed.
What if I can't make it to my break?
If you're not able to be there when your break goes live, you can view it on our YouTube channel at a later time. Simply put the break # in the search section of our channel to find it.
If you can not be present on YouTube during a draft styled break, you have 2 options:
1) Trust us to pick the best team available (in our opinion).
2) Email us at [email protected] with your list of teams in order. We will pick based on your position and the top team you want that is still available.
Styles and process may vary between group breakers. This is how we do it!
For break styles that use randomization (eg. team random, team draft, chancer), we use random.org. All randomization is done live and is posted to our YouTube channel, as well as the description of the break once it is over.


TEAM SELECT
In a team select, each member chooses their team and will receive any hits (non-base cards) from that particular team.
The price of each team varies (eg. Pittsburgh is $40 while Toronto is $60). Once all teams are taken, the break will start.


TEAM RANDOM
In a team random, members choose from numbered spots (the amount varies depending on the number of teams in the sport). The teams are then randomly assigned.
There is a 5 minute window prior to each break that we allow you to trade teams amongst other group break participants.

CHANCER
In a chancer, a variety of singles, packs, boxes, grading tickets and other items are randomized between all the participants in the break. Spots are typically numbered 1-50 or 1-100 (though may vary).
There will be headliners in the break – Ex: Several boxes made by UD, Topps, etc or some higher-end singles.
Everyone in the break will walk away with something such as singles, packs, boxes, grading tickets, and more!

In a team draft, spots are numbered and then the order is randomized. The random result determines the order in which a member chooses their team, called the draft order. After the draft order is determined, the picking process begins on YouTube. You can pick whichever team you like as long as they are still available at your pick.

A switch break is similar to a team draft. The difference is that the break will be split in two and the draft order will flipped for the second part.
Eg. Dan has first pick in the first part of the break, and he will have the last pick in the second part of the break.


In a draft style break, the boxes are broken and immediately following the draft order is randomized. Whoever lands on top, gets first pick of whichever card they would like from the break, 2nd gets to pick from what's left, and so on until there are no cards remaining. Whoever has last pick in the first round, gets first pick in the second round of drafting.


In a division style break, the spots are broken down by division within the sport. Such as Central, Atlantic, for the NHL.


In a Hit style, the number of spots varies. Hits are determined by labelling everyone's name onto a decoy or business card and shuffling them prior to the break. As the break is happening whoever has their name on top of the stack will be getting the next Game Used or Auto card pulled and all inserts leading up to it. Once the hit is pulled, their name and cards are moved to the side and the next person on top gets the next hit and all inserts leading up to it.
If there are more hits than spots, the 'extra' hits will be given away individually via random.org.

Letter randoms are similar to team randoms but instead of a team randomly being assigned, letters representing the first letter of the LAST name are assigned.


NUMBER RANDOM

In a number random break, numbers representing the last number of the first half of the serial number (e.x. 17/499 would be 7). Users select a spot number they want and pay the applicable price. The spot numbers do not determine the number(s) you get for the breaks. The names and numbers are randomized once the break fills.

In a double up the number of spots sold is equal to half of the number of teams in the league. For example, in a Basketball double up 15 spots would be sold as there are 30 teams in the league. When the team randoms are done each spot will be assigned 2 teams.

Where are my random results?
Find your break number
All group breaks are labelled with a unique number. If you can't remember your group break's number: From the top header got to My Account > Orders. From there you will see a list of your past group breaks.
You can also check your email and see it on your confirmation receipt.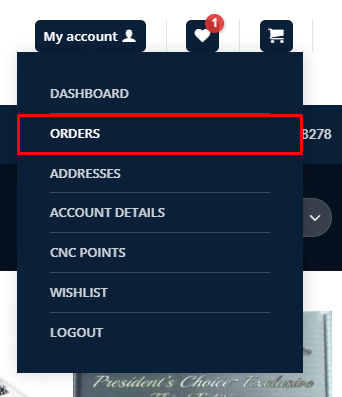 Navigate to your break's page
Search for your break page in the top search bar. Make sure 'Exclude Group Breaks' is NOT checked!

On every group break page there will be a list of the random outcomes in the description (near the bottom). Here is an example of what you might see: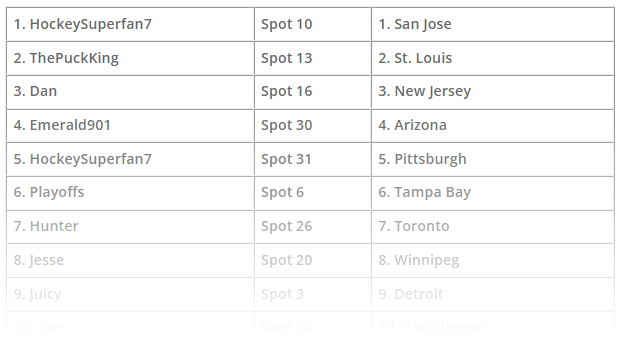 All randomization is recorded on YouTube too! Search for your break number in the YouTube search bar on our channel to view the video.

I didn't receive a confirmation email
Please check your Spam or Junk folder. For Gmail users, check your additional Category tabs (see how to enable here) or select 'All Mail'
Some mail carriers, such as Yahoo and AOL, may take longer to receive or may not accept the confirmation email.
If you do not receive the email or just want to confirm that your spot went through, you can email us at [email protected] or give us a call at 519-954-8278.
We are an AIR (Authorized Internet Retailer) and CDD (Certified Diamond Dealer) with Upper Deck which means that we are authorized by Upper Deck to sell all their newest products as well as older ones. We also carry the other brands like Panini and Topps which we do group breaks for.
We do group breaks mainly in hockey but can offer box breaks of other sports also.
We have some of the best prices on group breaks. We have done over 18,000 group breaks, and we do tons of giveaways and giveaway free cards!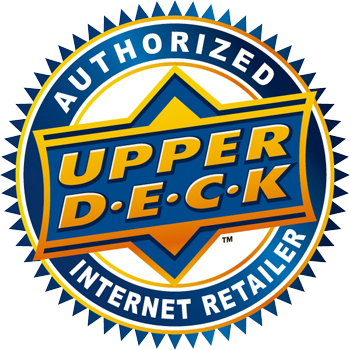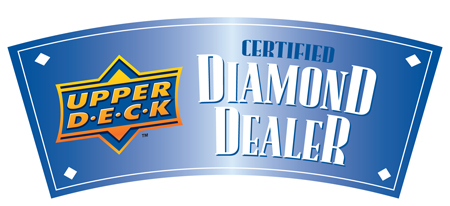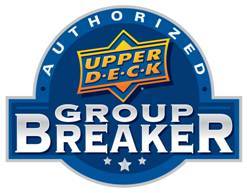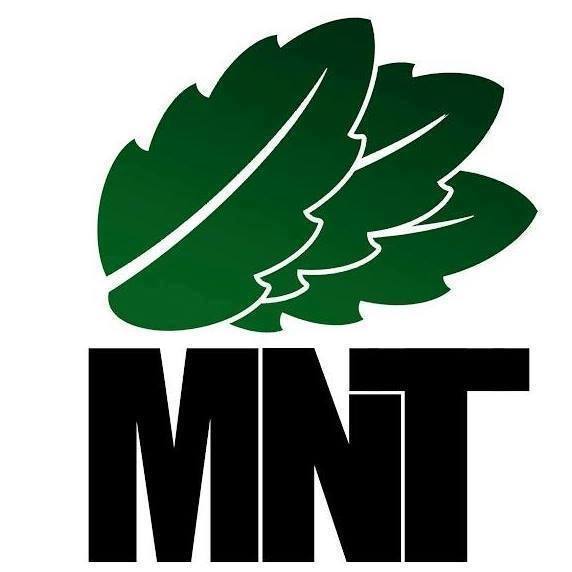 If you would like a card to be graded by MNT Grading, and we opened it in one of our group breaks recently (we must have it still in hand), you can get your card(s) graded through us!
Order Grading Special
About MNT Grading