Buying from CloutsnChara earns you CNC Points for all online store purchases!
Simply create a FREE account on our online store, make a purchase, earn CNC Points for your purchase and then redeem them on your next purchase, which saves you money.
Sign-up!
If you're already a CNC member, you automatically collect points from all online store purchases.

View your Points Balance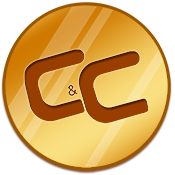 Product(s) purchase price only. Taxes/shipping will not earn points
Sale items will not receive points FREE to Join!

NO Membership Fees or Minimum Orders Points NEVER expire Earn & redeem for ALL online purchases!
Even breaks!
There is no purchase necessary to open an account, and there is no membership fees
CNC Points, and the benefits associated with it, are subject to change at any time at our sole discretion, with or without notice.
Points are awarded to your account once items are marked shipped/picked up
Points are awarded on the product purchase price only, taxes/shipping will not earn points.
By using the online store and receiving CNC points, you agree not to exploit, manipulate, change, or otherwise alter in any way the balance of your CNC points in a way not intended by CloutsnChara.
Products on SALE are excluded from CNC Points & Rewards Program.